INTELLIGENT MMA/STICK SOLUTION
This set of smart welder MMA/STICK is featured by multiple functions of ARC Force, Anti-stick, Hot Start and VRD to fit into different welding applications in the field. It best improves the welding performance and users'experiences with friendly features such as easy ARC ignition for both of acid and basic electrodes, strong ability against power supply fluctuation etc, and even working very well with generator by having stable ARC characteristics. It covers welding application demands from materials of carbon steel, low-alloy and stainless steel, electrode size from 1.6mm to 5mm.
STRONG AND AVANCED FEATURESIGBT
1.IGBT inverter technology, compact, light weight and portable.
2.Excellent characteristics with Acid and Basic electrodes.
3.Ideal for all position welding, horizontal welding, vertical welding and overhead welding.
4.Auto stored curent vs electrode parameters, good for fresh operatorsor users.
5.Stable welding performance with 100m cables and friendly interaction with generators.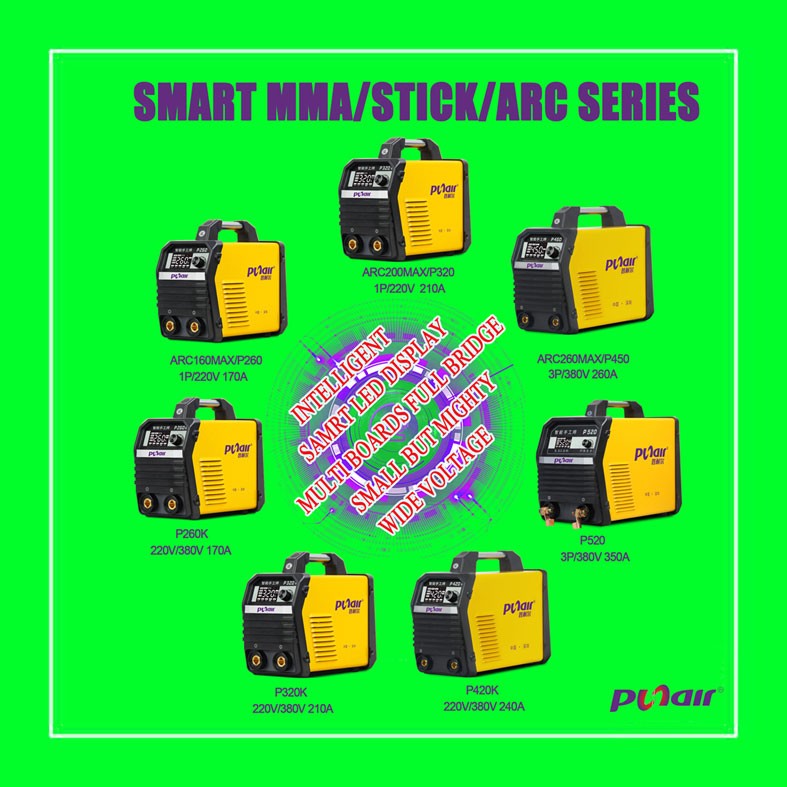 Watching the full video please tape the above pic or the following link of my YouTube:
Punair International Sales Departement
Will-2020-08-13